Jeb Bishop
home schedule bio recordings press photos sound clips links bandcamp
---
photos
here are some shots from the Bishop/Roebke/Eisenstadt appearance at Jazzga in Lodz, Poland, back in late October 2006.
and here are some pictures by Seth Tisue of a concert I did with the great Stuart Dempster in November 2004.
here and here are pictures from NYC's Downtown Music Gallery site.
---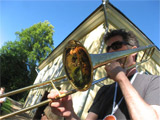 Near Tallinn, Estonia, at Gary Hess's wedding reception in July 2006. Photo by Juan Pablo Acevedo.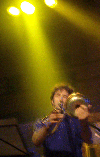 In Hasselt, Belgium, with Vandermark 5, in 200?. Photo by Catherine Végairginsky.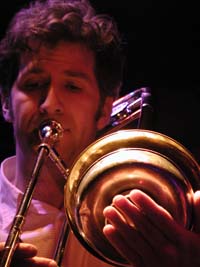 In Zagreb, Croatia; photo by Davor Hrvoj.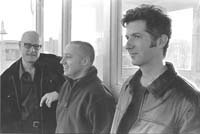 Jeb Bishop Trio, with Kent Kessler (glasses) and Tim Mulvenna. Photo by Joel Wanek.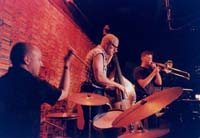 The trio at the (old) Velvet Lounge; photo by Angie Evans.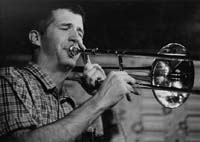 Another one from the Velvet by Angie Evans.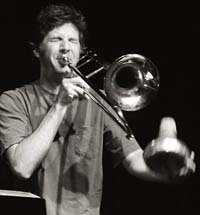 In Toronto with Vandermark 5; photographer unknown.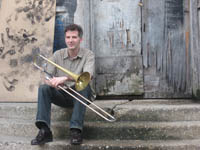 In Zagreb, Croatia, before a gig with Brötzmann Tentet in June 2007. Photo (1.9 MB) by Fred Lonberg-Holm.
---
Jeb Bishop and Jason Roebke live in Amsterdam (shot by Frank Rosaly):